For the 12th time, the Ministry of Education and Science presented awards to scientists, research teams and organizations for achievements in the field of science and technology, determined by an authoritative jury composed of previously awarded winners.
Guests of the ceremony were the EU Commissioner for Innovation, Research, Culture, Education and Youth Maria Gabriel and the Minister of Education and Science Krassimir Valchev.
In a total of 11 categories, bright personalities, young talents, good teams in the field of science were awarded.
The first category in which the Pythagorean Prize was awarded was " Health and Medical Sciences", and the winner was Prof. Tsvetelina Tankova, Doctor of Medical Sciences from the Medical University – Sofia, Deputy Dean of the Medical Faculty.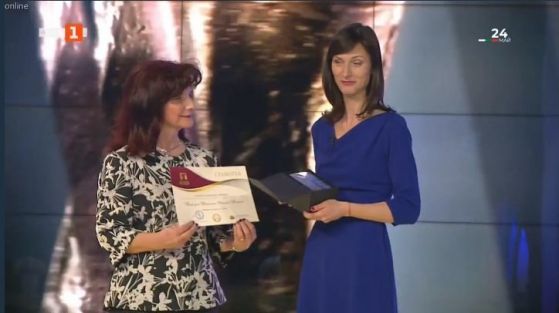 "Dear ladies and gentlemen, it is a great honor for me to receive the Pythagorean Prize for science in medicine – medicine as a unity of science and art; medicine, which is an extremely relevant field in recent months in view of the current unforeseen situation, in which we were all locked down. I accept this award as a recognition not only for me personally, but as a recognition for the Medical University – Sofia, which ensured my academic development, as a recognition of the teamwork and collective efforts of my team at the Clinic of Diabetology in the Department of Endocrinology", said Prof. Tsvetelina Tankova.
Another representative of the Medical University of Sofia was awarded the Pythagorean Prize. This was Prof. Plamen Kenarov from the Department of Anesthesiology and Intensive Care of the Faculty of Medicine. The team led by him took the award in the category Scientific team for successful operation and commercialization of scientific results. It is given for the apparatus created by them, working on the principle of systole / diastole and representing an artificial single-chamber heart for conducting blood circulation outside the human body. The other participants in the team are Assoc. Prof. Dr. Ivan Ivanov from the Technical University of Sofia and the Master of Economics Martin Dyankov from Novamed OOD.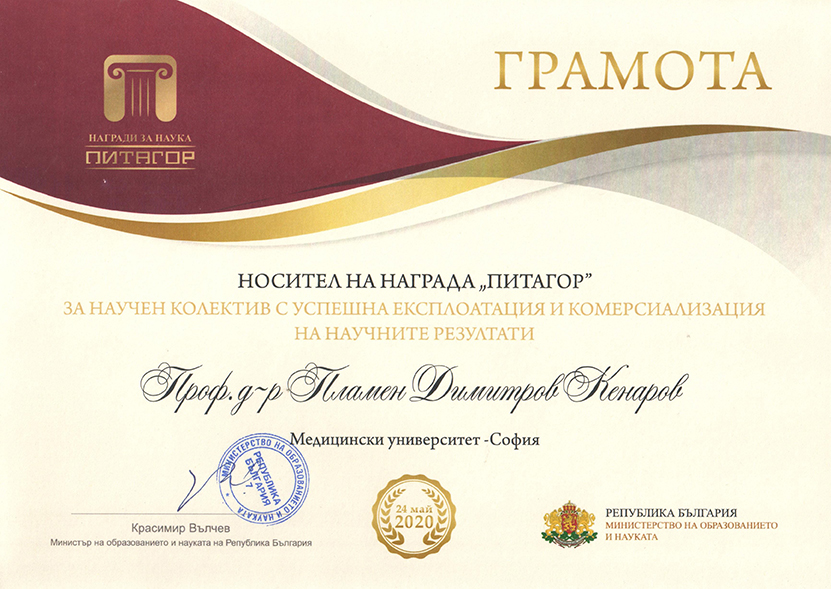 Congratulations!