In connection with the implementation of Project under the program ERASMUS Plus for exchange of lecturers and students with the Jordan University of Science and Technology (JUST), Irbid City, Jordan and in pursuance of activities stipulated in the Contract between Medical University-Sofia and JUST, upon Invitation by the Accepting University based on signed tripartite Staff Mobility Agreement for Teaching, the following Lecturers from MU-Sofia were sent to JUST:
22-29.06.2019
-proff. dr. Lazar Jelev Slavov, Faculty of Medicine
-assoc.proff. dr. Ekaterina Kojuharova – Faculty of Pharmacy
-as.Savena Borisova- Faculty of Social Medicine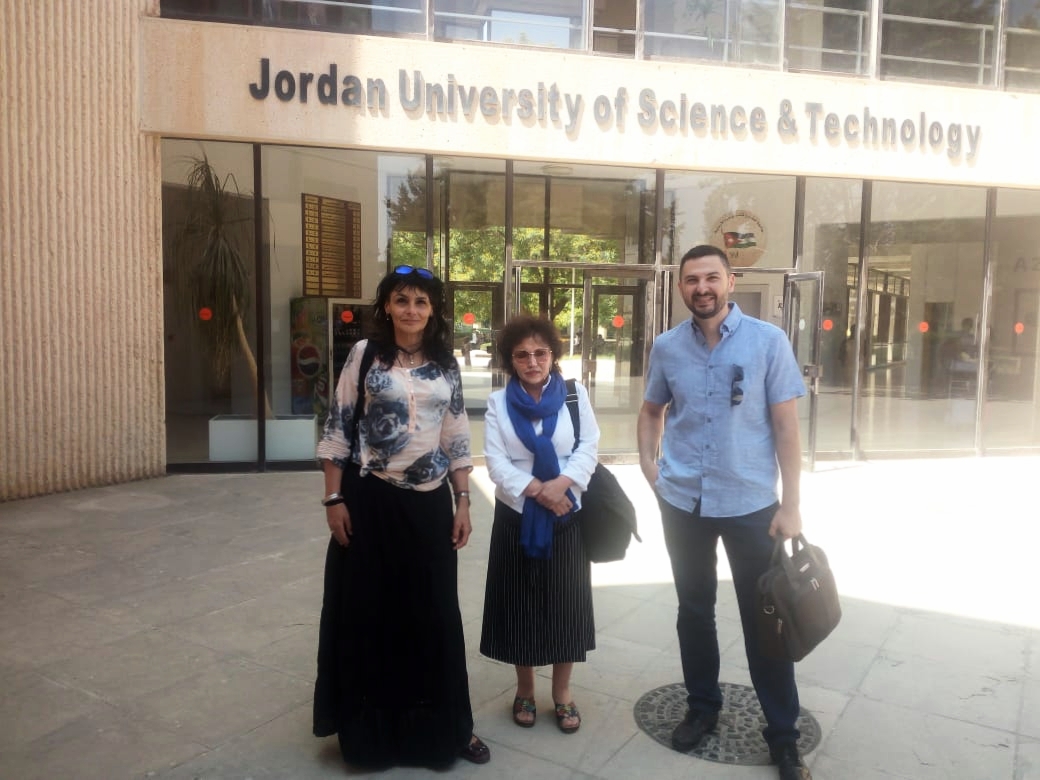 08-16.07.2019
-as.dr. Zornitsa Mihaylova- Faculty of Dental Medicine
The purpose of the visits was teaching
In addition our Lecturers had meetings with the Director of International Department in JUST and representatives of the Faculties of Medicine, Dental Medicine, Pharmacy and Dept. of Social Medicine where they discussed possibilities of future cooperation, rules for implementation of activities of the Project and the Credit Systems of the two Universities.
In JUST also is implemented European System of accumulation and transfer of credits, which could facilitate mutual acknowledgment of student credits and the work on future mutual projects for Strategic Partnership and Capacity Building.